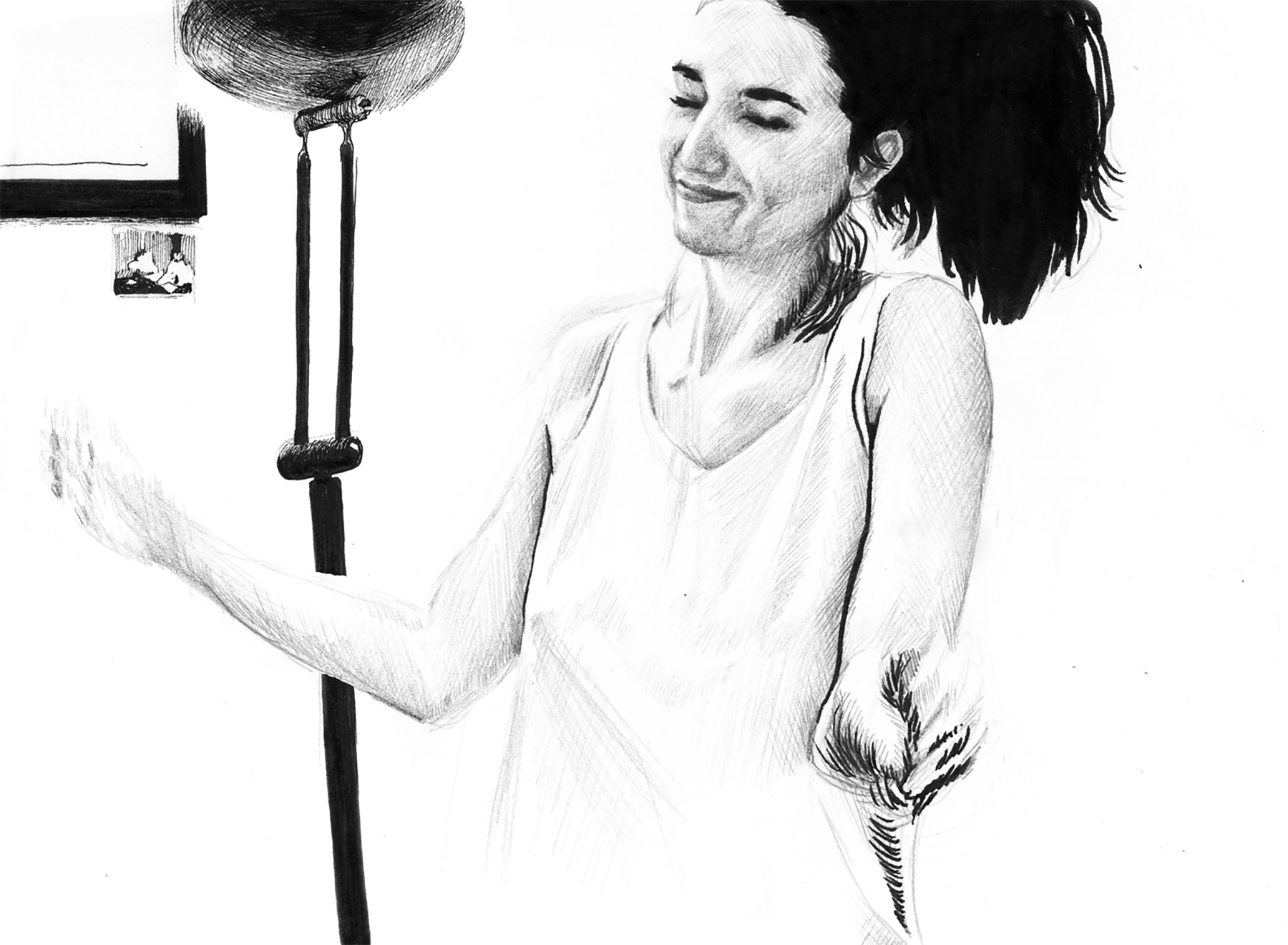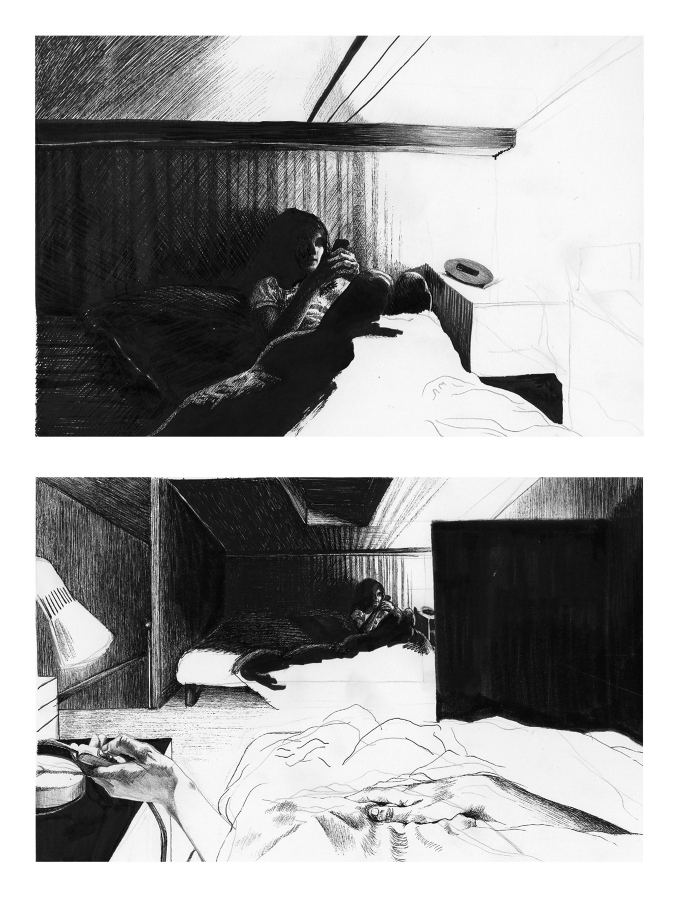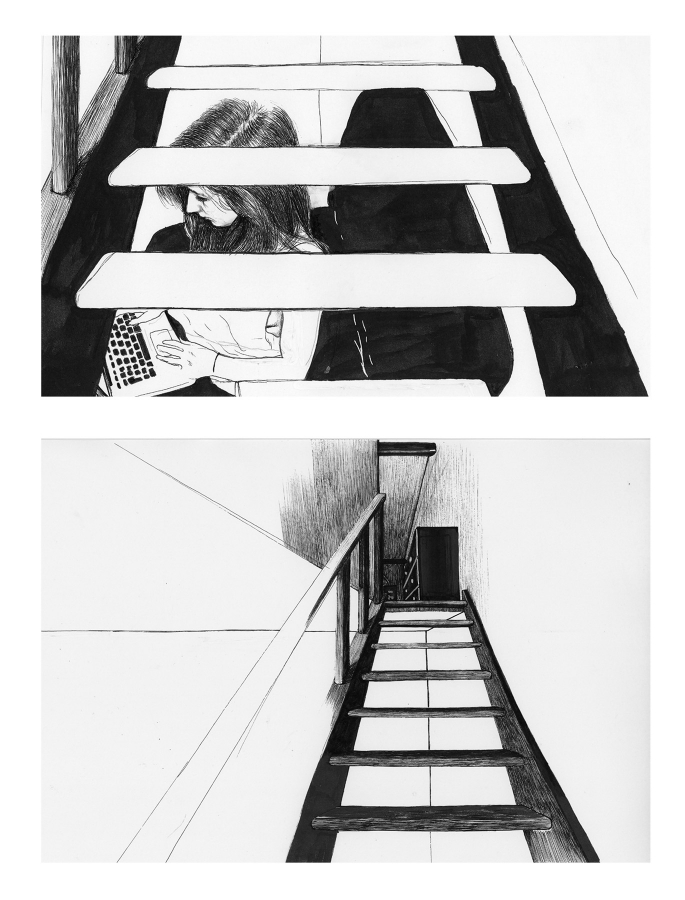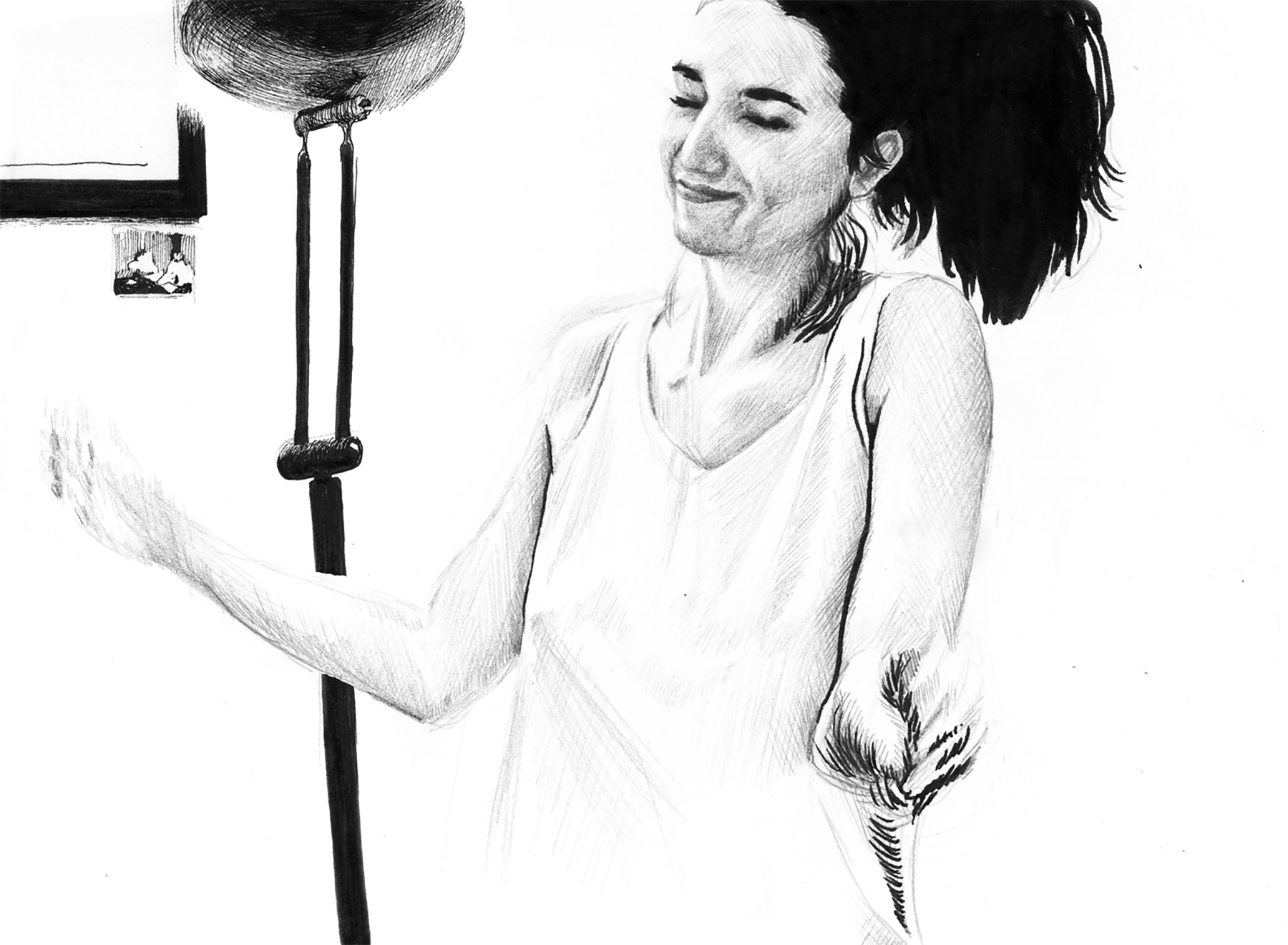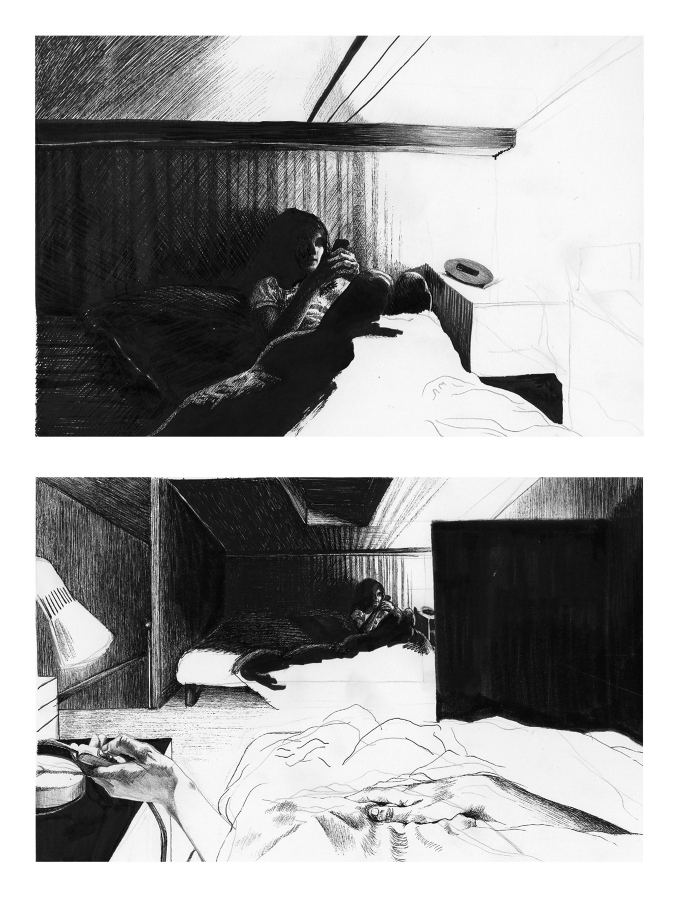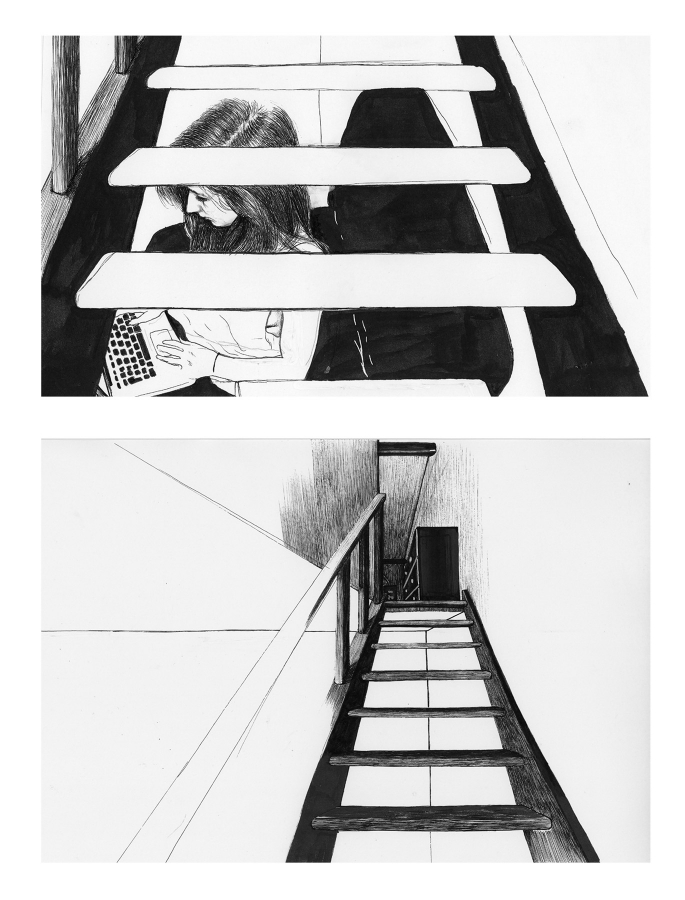 Ghost
2016

Ink, pencil, 26 × 34 cm


This graphic novel invites its readers into the daily lives of two young roommates. Thanks to the subjective point of view, I make it ambiguous to identify the main character's gender, the one guiding us through their look. This autobiographic story explores a representation of desire in which I needed to recognize myself, a feminine devouring desire, polymorphic and contemplative.

Subconsciously turned into an overt coming-out story, the intensity of my look onto her reveals how uncomfortable it is for me to become this omnipresent eye, heavy with desire, shocking my very existence when it lays on me without my consent.


60 pages book You can read it in full here.