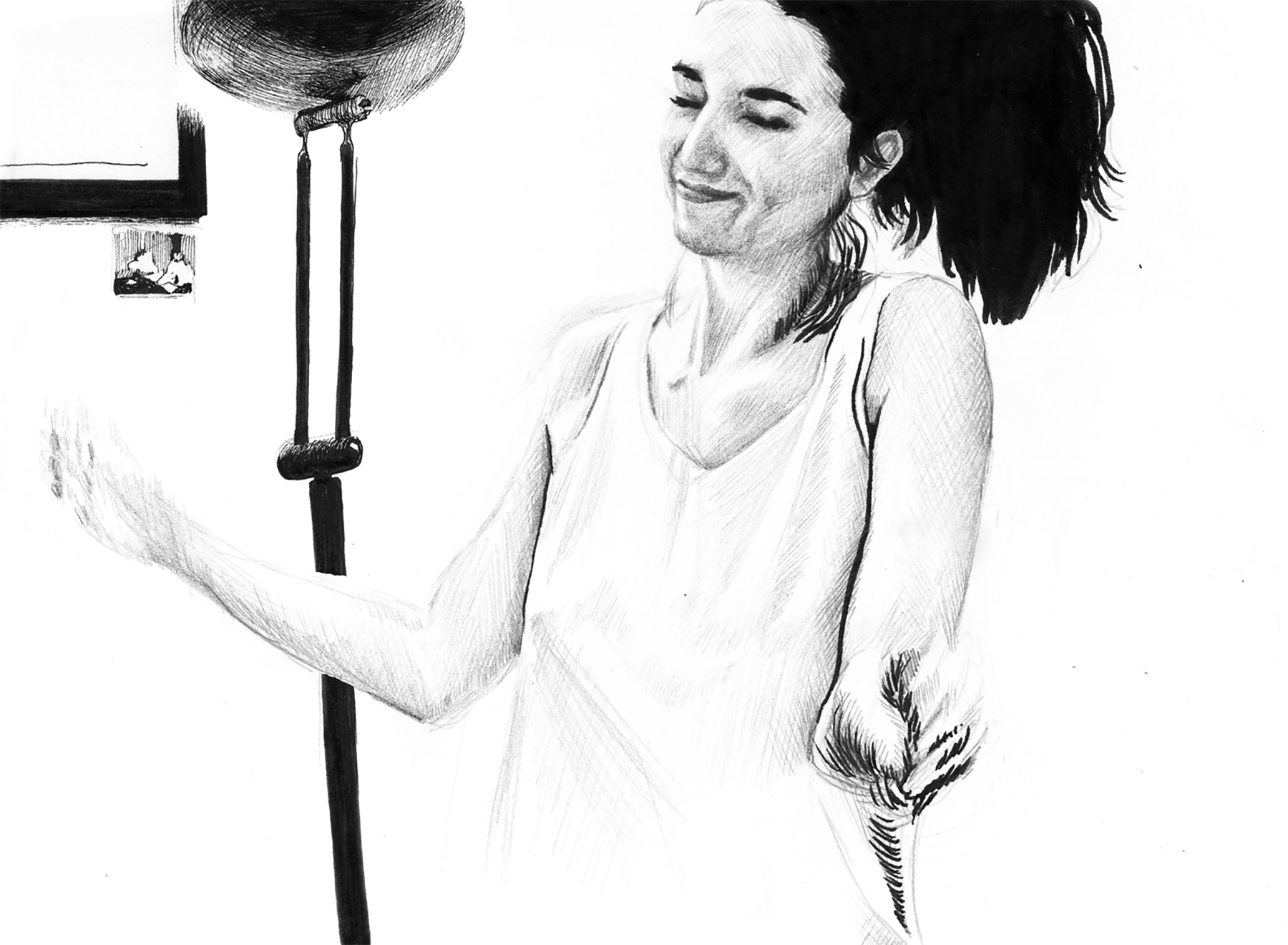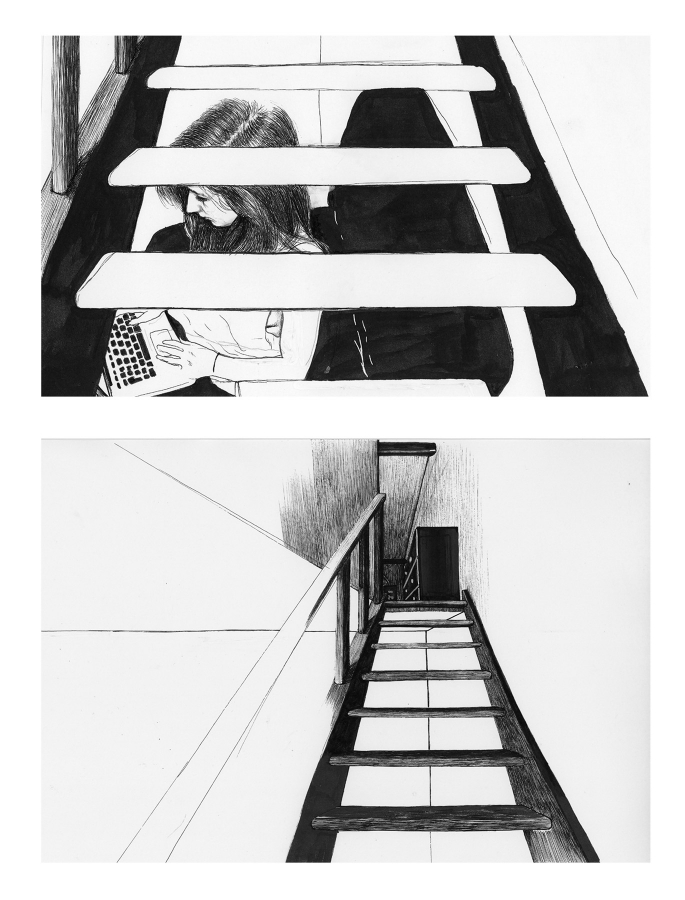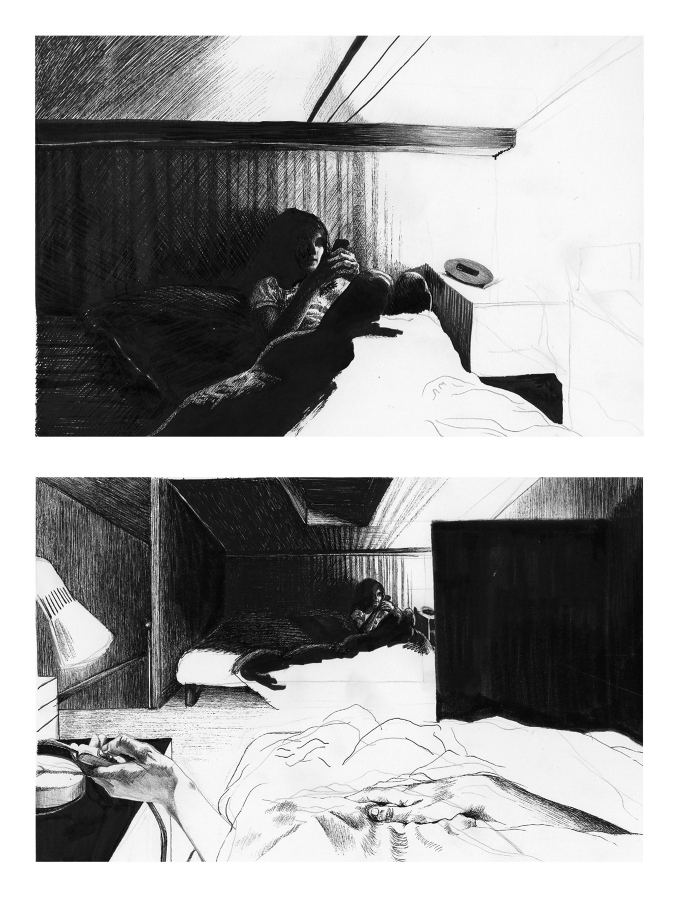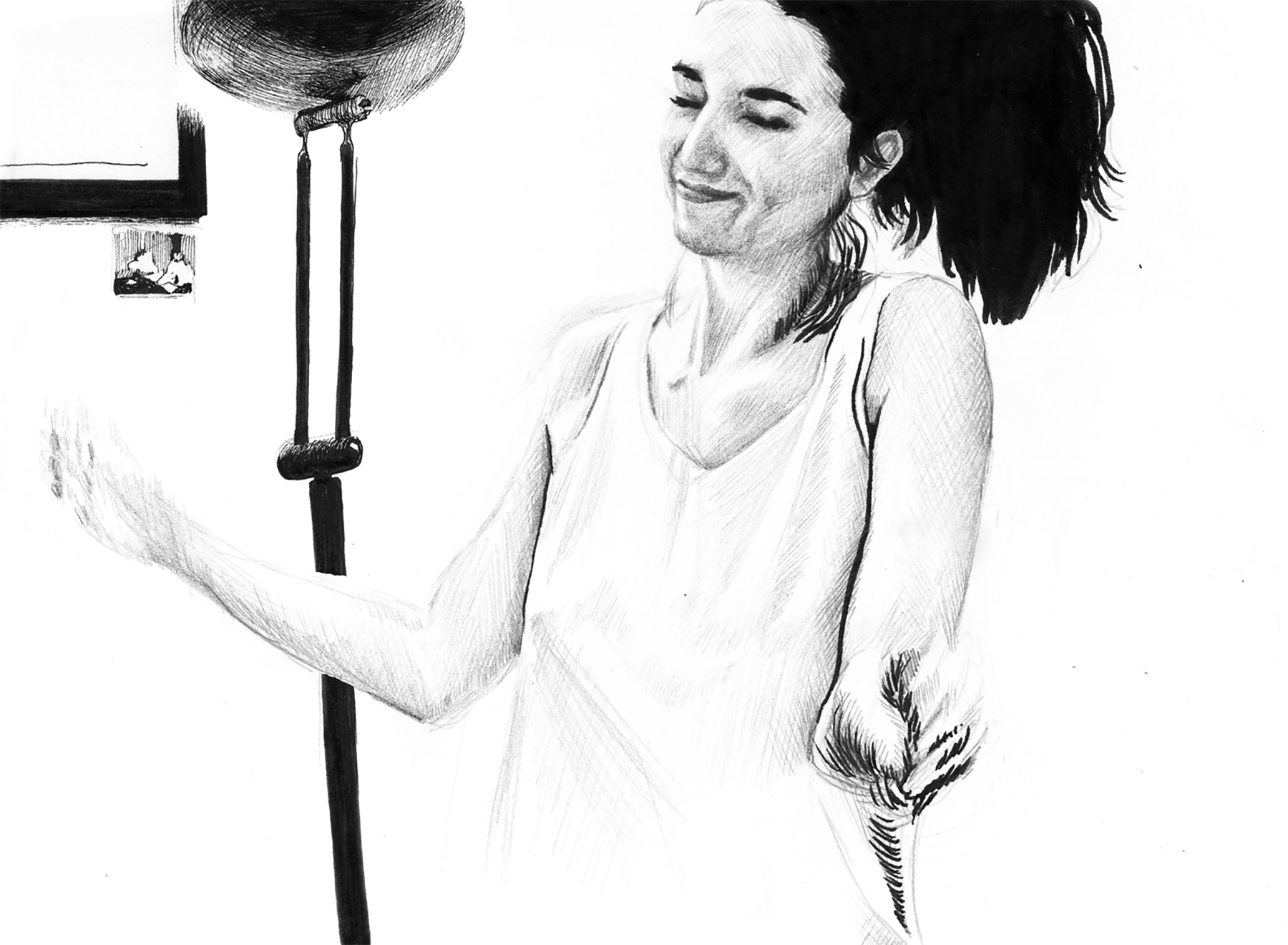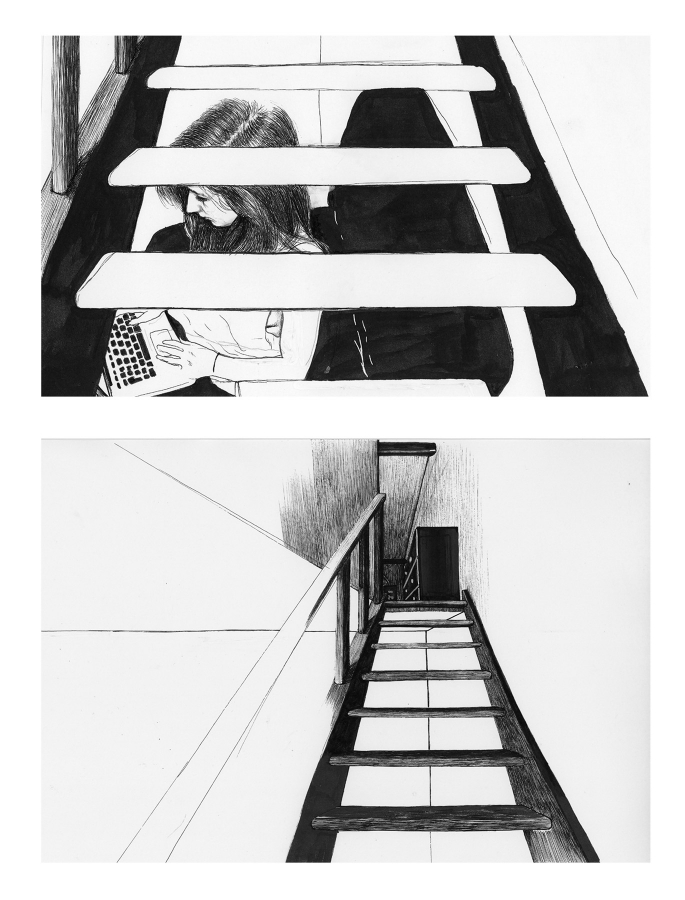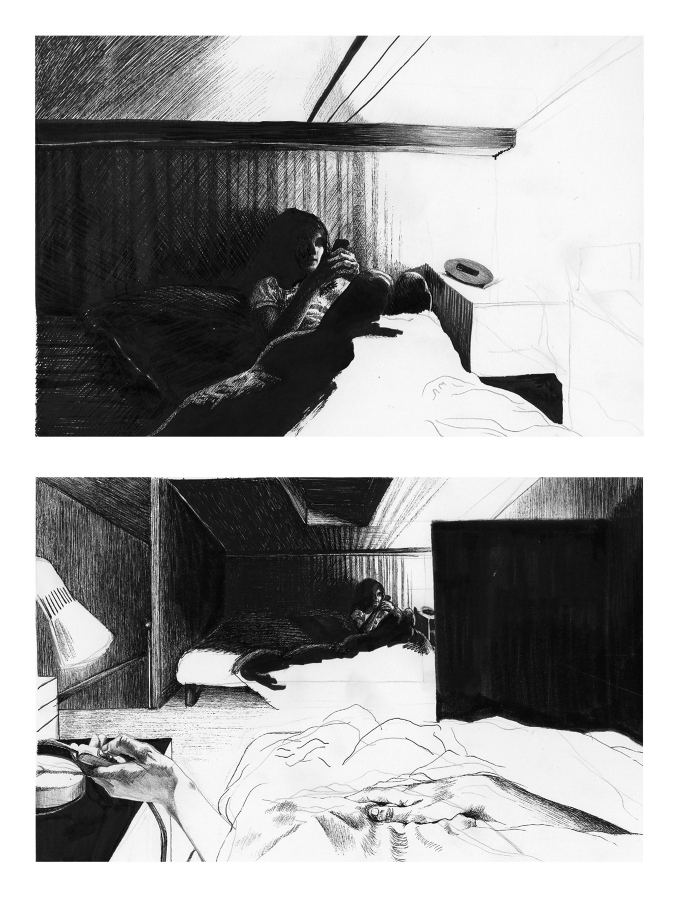 Ghost
2016

Ink, pencil, 26 × 34 cm


I explore in this graphic novel the daily lives of two young roommates, using the subjective point of view to make it tricky for the reader to identify the main character, the one who is looking. This autobiographic story offers a representation of feminine desire in which I needed to recognize myself.


60 pages book You can read it in full here.